Izbjeći nadzor države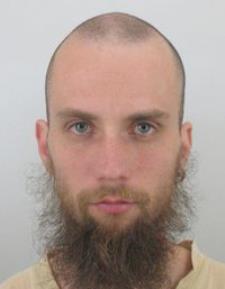 Anarhist sam, pobunjenik, a to za mene mnogo znači. Između ostalog. da mi prijete isti oni protiv kojih se borim. Među svim drugim pobunjenicama, s nama, anarhistima, stvar je složenija. Uvijek nam prijeti opasnost, bez obzira u koje vrijeme ili na kojem mjestu mi živjeli – kao borci protiv svih država anarhisti se uvijek nalaze pod prijetnjom represije i nasilja. U monarhiji, teokraciji, u fašističkoj ili boljševičkoj diktaturi, isto kao i u vrijeme liberalne demokracije. Svi bi anarhisti trebali živjeti sa spoznajom da se svaki dan može pojaviti pesnica državne represije. Sada ću pokušati ukratko iznijeti kontekst i razloge koji su me naveli na tu odluku.
Prijelomna točka
Moj trenutni položaj rezultat je posljednjih mjeseci, ali činjenica je da sam većinu osnovnih odluka donio samo par dana prije mog nestanka. 28. april 2015. predstavlja početak svega. Tog je dana policija započela operaciju Feniks – ta je represivna kampanja protiv anarhističkog pokreta postala neka vrsta prijelomne točke. Prijelaz iz dugogodišnje umjerene represije u silovitu. Trojica anarhista završila su u pritvoru nakon prvog vala, a još jedan nekoliko sedmica kasnije. Službena verzija kaže da se radi o pokušaju suzbijanja Mreže revolucionarnih ćelija (SRB) (Síť revolučních buněk) i ljevičarskog terorizma. No, činjenica je da su SRB i dalje aktivne. Kao što je očito da je represija pogodila širi anarhistički pokret, kao i prijatelje te članove obitelji anarhista. Osim pritvorenih anarhista, i druge su osobe optužene za kriminalna djela te će im suditi sa "slobode". Brdo ljudi je u više navrata ispitivano i šikanirano. Neke osobe nadgledaju čitavi policijski timovi koji prate sve njihove korake i komunikacije. Ta je situacija stvorila vrlo opresivno ozračje.
I prije je bilo novčanih i uslovnih kazni, no sada su anarhisti pritvoreni pod vrlo zastrašujućim okolnostima. Neki su drugovi optuženi za terorizam u pripremnoj fazi. Konkretnije, za planiranje napada na teretni vlak s vojnim tovarom. Dva tajna pandura, infiltrirana u jednu anarhističku grupu, odigrali su vrlo važnu ulogu u tom slučaju. Dok je jedan drugi anarhist optužen za napad na dom češkog ministra obrane. Napad molotovljevim koktelom bio je – po riječima policije – militantno zagovaranje Rusije i režima Vladimira Putina. No, pritvoreni anarhist je ruski građanin koji je i u Rusiji bio kazneno gonjen, a neprekidno se suprotstavljao Putinu, ruskoj državi i njenom režimu na diskusijama u Češkoj. Optuženik jednostavno ne posjeduje povod. K tome, ima dokaziv alibi da se nalazio na drugom mjestu u vrijeme napada.
Anarhisti se u Češkoj zatvaraju u zatvorske ćelije prosto zbog nekih apsurdnih policijskih fikcija i provokacija. To je bio dovoljno veliki razlog da se, kao aktivni anarhist, počnem brinuti oko mog skorog mogućeg hapšenja. Nesumnjivo, svatko iz anarhističkog pokreta može biti uhapšen, stoga pitanje je zašto mislim da upravo mene žele pritvoriti. Naravno, ne mogu biti baš precizan, ali prisutni su neki znakovi koji ukazuju da su šanse vrlo visoke. I ne želim to zanemariti ili omalovažiti.
Uznemiravajuća pozornost
Veliki broj osoba iz čitave Češke bio je podvrgnut ispitivanjima tokom operacije Fenix, neki čak u više navrata. Razgovarao sam s većinom njih o tom iskustvu. Gotovo svi su se, nezavisno jedan od drugog, složili oko jedne stvari – da sam ja osoba na koju se policija najviše usredotočila tokom ispitivanja. Iz povjerljivih izvora znam da se isto dogodilo i tokom ispitivanja pritvorenih anarhista. Ne radi se o beznačajnoj koincidenciji, i zasigurno postoje razlozi koji mogu biti povezani s nastojanjem da me zatvore. Navedena ispitivanja mogla bi predstavljati način da sakupe potrebitu dokumentaciju za izdavanje naloga za hapšenje. Nije bitno da li će dokumentacija biti utemeljena na nekim realnim osnovama ili će biti samo ishod policijskih manipulacija izjava. U svakom slučaju bit će problematično.
Može postojati mnogo razloga zašto tako snažno usredotočuju svoju pažnju baš na mene. Možda zato jer sam javno uključen u projekte, što vodi u izjednačavanje anarhističkog pokreta i osoba izvan njega. Ili se možda radi o aktivnostima oko društvenog centra Ateneo, ili o podržavanju radnika koje šefovi šikaniraju. Policija me može doživjeti kao osobu koja značajno pridonosi širenju anarhističkih taktika i ciljeva. Takva vrsta osobe predstavlja prijetnju za status quo bilo gdje na planetu i policija nastoji eliminirati njihov utjecaj.
Činjenica je i da sam na javnim raspravama te u publikacijama neprekidno i otvoreno zagovarao ilegalnu direktnu akciju kao sastavni dio antikapitalističkog otpora. Policija može to smatrati visoko rizičnim jer bih mogao nadahnuti ili podržati neke osobe u takvim ilegalnim direktnim akcijama. Poznata je i stvar da sam član Udruženja Alerta koje objavljuje na internetu izjave SRB-a i drugih militantnih grupa. Nije tajna da distribuiram i publikacije te da neke od njih predstavljaju tekstove grupa i pojedinaca koje nadilaze granice legalnosti, kao što su Revolucionarna Borba, Klasni Rat, A.L.F., Angry Brigade, Alfredo M. Bonanno ili Antonio Tellez. Ne slažem se s nekim njihovim aktivnostima i stavovima, ali u većini da i zbog toga širim njihove tekstove i verbalno izražavam naklonost prema njima.
Dakle, ja samo glasno kažem ono što se većina anarhista usudi reći samo tajno, i tako ih nitko ni ne čuje. Pomažem pri širenju informacija o ilegalnim direktnim akcijama i ohrabrujem druge da ih podrže. U više navrata sam izjavio da se kao anarhist ne želim vezivati pravilima statuta i da ću preći takve granice svuda gdje mislim da je opravdano. Uvjeren sam da policija želi prekinuti sve to i možda također uz pomoć zatvora.
Ne želim precijeniti moje sposobnosti i utjecaj, ali siguran sam da policija mrzi sve što činim. Imaju dovoljno razloga da me pokušaju zaustaviti. Ono što je policija prikazala kao razlog upada u društveni centar Ateneo je u stvari veliko upozorenje. Neka vrsta poruke: "Budi siguran, dolazimo po tebe". Izdali su naloge za pretrese četiri prostora u kojim sam provodio najviše vremena, opravdavajući ih sumnjom na mene kao osobe koja je osnovala, podržala i širila SRB. Ako policija u to sumnja tokom pretresa, onda postoji razlog da se zabrinem kako žele pretvoriti te sumnje u optužbe i strogu kaznu. Ne želim mirno stajati i čekati što će se desiti.
Nadzor i prisluškivanje
Već sam spomenuo s kakvom se povećanom pažnjom policija interesirala za mene tokom ispitivanja. Želim podsjetiti da se tu radilo samo o jednom od mnogo slučajeva u kojima sam iskusio tu povećanu pažnju. Tokom posljednjih mjeseci ta je pažnja bila vrlo prisutna u mojem svakodnevnom životu. Kao što sam napisao, postojao je tim tajnih policajaca koji su pratili svaki moj korak i komunikaciju (poveznica 1, 2, 3). Bilo je dana kada se nisam moga maknuti bez njihovog prisustva, a taj intenzivan nadzor uklapa se u teoriju o mojem hapšenju. A čini se da ne žele samo mene. Mislim da postoje dva cilja koja policija želi dostići svojim nadzorom.
Cilj jedan: Otkriti veze i odnose. Žele saznati s kim sam u kontaktu, što radimo zajedno i na čemu surađujemo. Očekuju da ću ih odvesti do osoba koje se mogu lako nagovoriti na ilegalna djela. Pretpostavljaju da ako ja otvoreno zagovaram ilegalna djela i širim informacije o njima, onda moram i poznavati osobe koje su uključene u takvo djelovanje.
Cilj dva: Žele me optužiti za ilegalna djela. Nagledaju me uz očekivanje da ću prije ili poslije učiniti nešto ilegalno, i da će oni to zabilježiti. Eventualno mogu povući neku vezu između mene i nečeg ilegalnog u prošlosti. No, plašim se da premda sve to ne vodi ničemu i premda me policija ne može povezati s ičim ilegalnim, oni će ipak sami stvoriti nekakve dokaze. Desit će se isto kao i anarhistima koji su pritvoreni zato što su navodno počinili teška kriminalna djela na temelju upitnih policijskih izjava.
Ako policija u Češkoj hapsi osobe zbog nekih očito fiktivnih konstrukcija, lako je za povjerovati da žele i meni učiniti isto. Opisao sam razloge koje navode policiju na moje hapšenje, kao i stvari koje se mogu ubrojiti u pripreme za taj potez. Sve me to dovelo do odluke da jedini način da to izbjegnem je jednostavno nestati pred očima policije i vlasti. Ako ne znaju gdje sam i što radim onda nemaju ni potrebne uvjete za moje hapšenje.
Prokleto teška odluka
Sada želim naglasiti jednu vrlo važnu stvar. Svjestan sam da su moje teorije o zatvaranju za sada utemeljene na pretpostavkama. Nema naravno načina da ih dokažem trenutno. Ako se teorije o mojem hapšenju budu dokazale neispravne moja će odluka o ostanku i dalje biti važeća. Zato što želim održati moje dostojanstvo i zdravlje.
Živjeti pod neprekidnim policijskim nadzorom je na duge staze nepodnošljivo. U takvim situacijama gubiš ne samo vlastitu intimu i dostojanstvo, nego si i izložen velikom psihološkom pritisku koji ti može vrlo lako nagristi zdravlje. Paranoja te drugi fizički i emocionalno problemi su zajednički ishod takvih situacija. Znam o slučajevima osoba koje su zatražile psihijatrijski tretman zbog intenzivne policijske kontrole, njihovo je zdravlje bilo narušeno i možda se neće moći potpuno oporaviti. Želim to spriječiti, zato ću se radije sakrivati nego živjeti u uvjetima neprekidne kontrole.
Radije ću se sakrivati nego sjediti u zatvoru ili bolnici. Za sada vidim samo te tri opcije, dakle moja je odluka jasna. Nestati dok mogu. No, ako kažem da je moja odluka jasna ne znači da je i jednostavna. Prokleto je teško odlučiti nestati, bez pozdrava i uz gubitak kontakta s osobama koje znam godinama. Međutim, ta je odluka ishod logične procjene situacije. Radi se i o nagonu za samo-očuvanjem.
Naravno, radije bih živio normalno u bliskom kontaktu sa svim osobama do kojih mi je stalo, no to je za sada nemoguće. Odluka o razdvajanju od prijatelja i obitelji je posljedica situacije u koju su me moji neprijatelji gurnuli. Nemam im namjere oprostiti. Skrivam se od njihovog pogleda i zato jer želim neometano planirati iduće poteze borbe, kako bih mogao urušiti njihova uvjerenja. Jednostavno, ako sam nestao s očiju policije i vlasti ne znači da više nisam dio anarhističkog otpora.
Posljednje riječi šaljem onima koje volim. Ako sam nestao s očiju svih vas – prijatelja i obitelji – ne znači da vas napuštam! Sada se više ne viđamo i ne razgovaramo zajedno, ali vi ste uvijek bitan dio mog života. I ne sumnjam da sam i ja važan dio vašeg.
Volim vas, mislim na vas i nedostajete mi.
Lukáš Borl – septembar 2015
Posted: August 31st, 2016 under bosnian, General.

Comments