Lukas Borl – Catch me if you can
A long term anarchist organizer from the city of Most, one of the 11 people arrested during the first night of Fenix, Lukas Borl announced that he went underground in autumn 2015. He stated that he couldn't bear the spying and nonstop monitoring by the state agents. Lukas was worried that he would end up going mad with paranoia or sent to prison, because even for an outspoken radical anarchist, everyday police harassment isn't a normal thing.
In the spring of this year it proved that Lukas made a good choice by going into clandestinity – the police revealed their suspicion that Lukas is a founder of anarcho-insurrectional group called the Network of Revolutionary Cells (SRB) and unofficially accused him of several arsons against police vehicles. They portrayed him on their webpage as wanted, armed and dangerous. Also police made fake Facebook profile of Lukas and sent emails in an attempt to spread the misinformation that Lukas is an infiltrator. All of that is a complete lie. Lukas is a trusted comrade against and it's obvious that the state's repressive apparatus is trying to make his underground time harder. Lukas is still active, publishing articles and according to his blog he moves pretty freely around the world. It seems that the police are totally desperate in their search for Lukas. Since the beginning of April, police have entered several flats without warrants, tried to officially and unofficially interrogate many people, used some old KGB practices such as taking a person to the forest or visiting his pregnant partner's parents to threaten them, along with threatening several comrades all over the country – all in an attempt to get any information about Lukas Borl or the Network of Revolutionary Cells (SRB).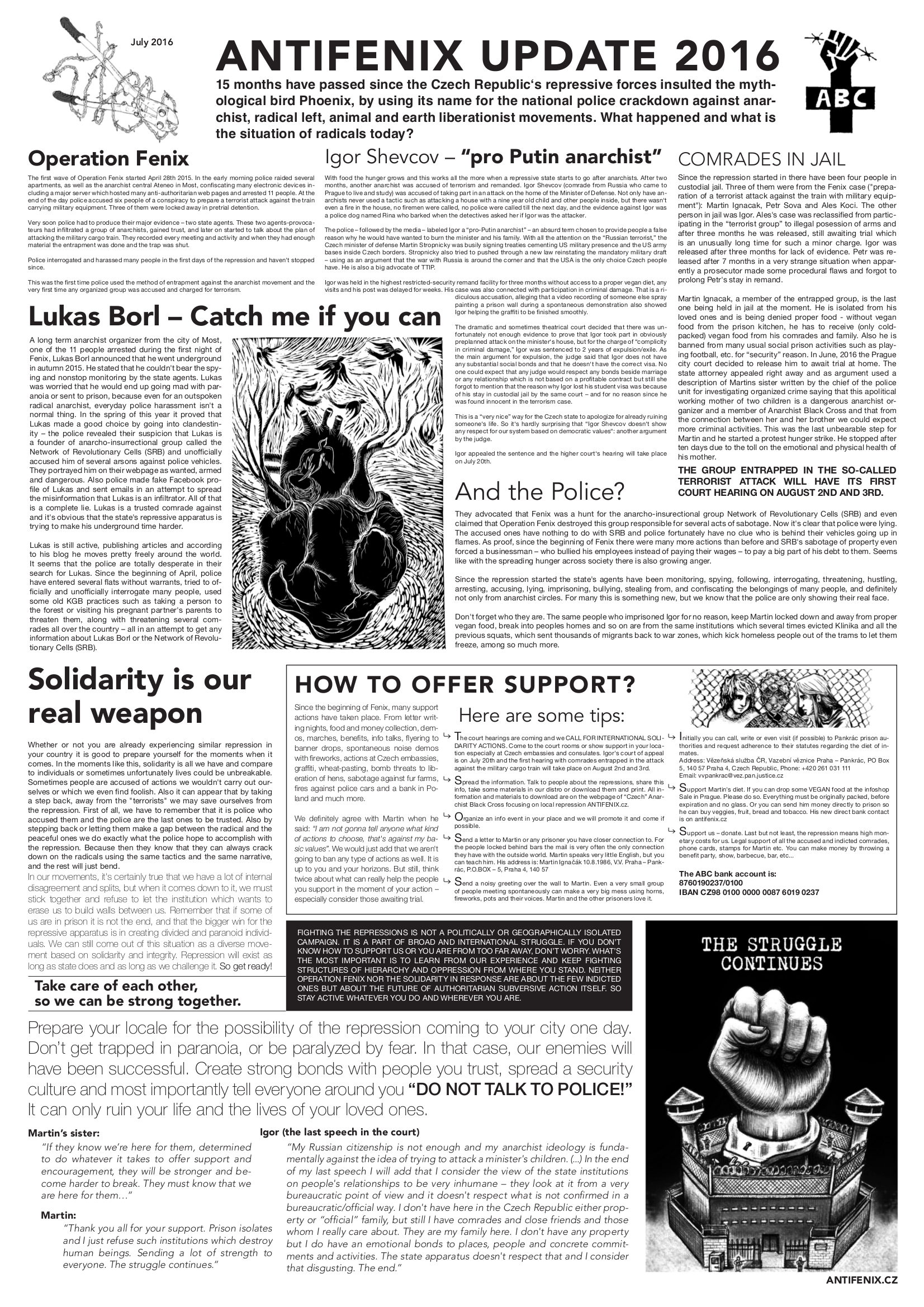 Posted: July 28th, 2016 under english, General, solidarita.

Comments