Vzpomínky na squat Viktorie
Dnes je první březen. Ve stejný den v roce 2008 započaly první práce na realizaci squatu Viktorie. Ten již neexistuje, ale vzpomínky na něj stále žijí. Pokusil jsem se některé zachytit v následujícím textu a krátkém videu.
Squat Viktorie – vzpomínky a historie
Squat Viktorie byl jedním z mnoha pokusů obsadit chátrající budovu s úmyslem navrátit ji sociálně prospěšnou funkci. Pokus to byl celkem krátký, zato plný emocí a nadšení. První impulz přišel, když jsem se zamiloval do osoby z Třince. Za ní jsem nejdříve dojížděl z Mostu, ale později jsem se rozhodl najít si v Moravskosleszkém kraji bydlení. Squatting byl jasná volba. Pro nápad se mi podařilo nadchnout i další lidi. Z individuální snahy se tak stala kolektivní záležitost. Jeden kamarád nejdříve přispěl návrhem vytipovaného objektu – několika budov bývalého statku v obci Ropice nedaleko Českého Těšína. Nápad se velmi brzy rozšířil mezi další lidi ze širšího okolí. Jádro kolektivu vytvořily osoby především z Třince, Českého Těšína, Orlové, Ostravy a Frýdku Místku.
Většina z nás neměla příliš squatterských zkušeností a vše jsme se museli učit za pochodu. No, on to byl spíše běh. Velmi rychlý, zběsilý a s mnoha klopýtnutími o překážky. Zanedbané budovy se nám podařilo velmi rychle dát do provozuschopného stavu. Horší to však bylo s fungováním kolektivu. Přiznejme si to – byl velmi nesourodý a nekonzistentní. Někteří neměli zkušenosti s kolektivním projektem, a mnohdy proto chyběl smysl pro společnou koordinaci. Často každý dělal, co ho napadlo bez odpovědnosti k druhým. Bylo dost náročné si vyjasňovat i základní věci, jako je potřeba plánovat postupy na kolektivních plénech. I tak se ale dařilo projekt rozvíjet a s ním postupně i překonávat některé nesnáze v kolektivu.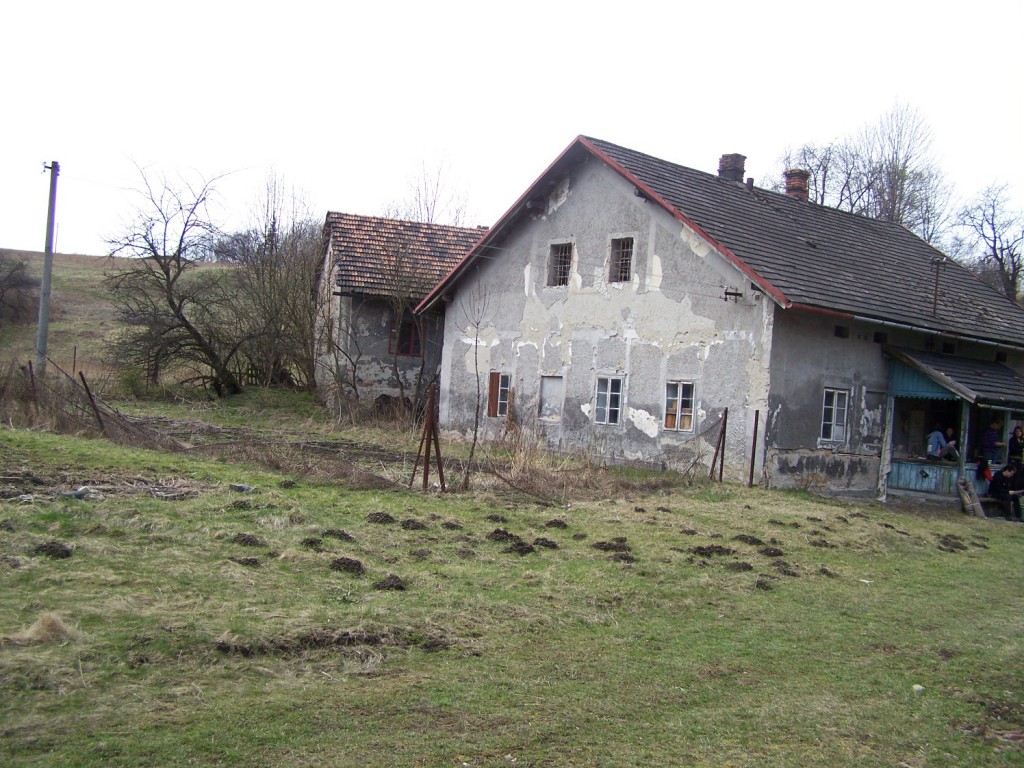 I když jsme klopítali, stále jsme se drželi na nohou a šli kupředu. Po několika týdnech vznikl ucelený plán toho, k čemu by měl squat sloužit. Koncerty, galerie, komunitní zahrada, knihovna, tiskárna, vyžití pro děti i jiné plány byly sepsány. První akcí pro veřejnost byl dubnový koncert hardcore a folkových projektů spojený s výstavou. Tato akce měla nezapomenutelnou atmosféru. Ve vzduchu bylo cítit ohromné nadšení z toho, že se rodí něco nového, po čem mnozí dlouho toužili. Naneštěstí brzy přišel úder represe, který to celé narušil. Koncert byl ukončen policejním zásahem a obyvatelé i návštěvníci byly vyhnáni. To byl začátek konce squatu.
Přestože ještě později proběhl protestní karneval v Českém Těšíně, Viktorie sražená na kolena nakonec úplně zemřela. Kolektiv se postupně rozpadl stejně rychle jako vznikl. Zájem obývat budovy opadl. Ti, co tam společně rozvíjeli smysluplné hodnoty, se rozprchli a už se nevrátili. Po několika měsících dokonce byly budovy strženy. Od přítele mi na e-mail přišla fotografie s názvem "Bývala Viktorka". Na ní byla hromada cihel ze zbořených budov.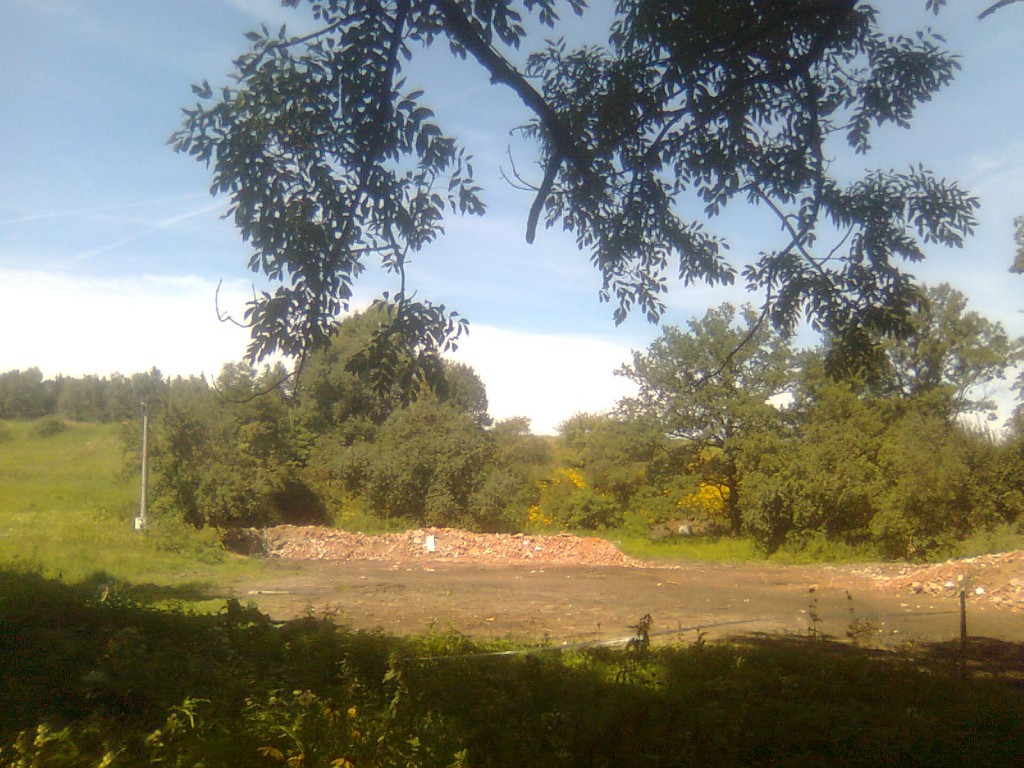 Nahrnuly se mi slzy do očí a bylo mi smutno. Než jsem se s tím vyrovnal, na místě, kde stávala Viktorie, vyrostly jiné budovy. Co je jejich účelem nevím.
Byl jsem u zrodu projektu squatu Viktorie i jejím posledním obyvatelem, který tam žil. I když to bylo jen několik týdnů, je to zkušenost, které si vážím. Rád na to vzpomínám. Na začátku byla uspokojivá energie kolektivního fungování pod jednou střechou. Ke konci zase frustrující pocity se kterými se člověk probouzel v budově, kde hlas života nahradilo hrobové ticho. Viktorie byla směs různých hodnot a situací. Solidarita i podrazy, rozvíjení i hroucení vztahů, úspěchy i neúspěchy, euforické pocity štěstí i frustrace a deprese. To vše bylo součásti této kapitoly. Pro někoho to bylo jen chvilkové rozptýlení, po němž se pozděij zařadil do šedé masy a přijal hodnotový žebříček hlavního proudu. Jiné to ale posunulo k dalším, nejen squatterským, zkušenostem. To je i můj případ.
Viktorie byla "bytost", kterou jsem měl velmi rád. Vztah k ní mi dodal sílu, abych se věnoval věcem, od kterých mě dříve odrazoval strach. Věcem, ve kterých vidím smysl. Díky Viktorko. Vzpomínám na tebe rád a s úctou. Stejně jako na mnoho osob se kterými jsme tě zahrnovali péčí.

Lukáš Borl – únor 2016
Posted: March 1st, 2016 under česky, General, video.

Comments