Potvrzeno: Lukáš Borl v hledáčku policie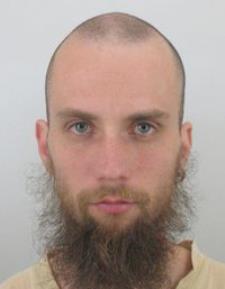 Dne 24. 10. 2015 byl na webu Asociace Alerta zveřejněn můj text ve ketrém jsem vyslovil podezření, že mě policie chce zadržet a věznit. Toto podezření se stalo důvodem mého zmizení z pohledu státní moci. Necelý měsíc po zveřejnění se moje podezření potvrdilo. Dne 12. 11. 2015 bylo podle policejního webu vyhlášeno pátrání po mé osobě.
Z říše domněnek se tedy přesouváme do říše faktů. Je potvrzené, že jsem v pátrání policie. Nevím, co přesně to znamená a co mi hrozí. Nevím z čeho jsem obviněn pokud se tak stalo. Je mi ale jasné, že zatím co se těším volnému pohybu, policie by mě raději viděla zavřeného v kleci, která existuje pod "krycím názvem" vězení.
Navzdory doměnkách mých nepřátel rozhodně nejsem zalezlý v díře. Celkem volně se pohybuji v různých zemích a městech. Uvědomuji si jistá rizika, která jsou s tím spojena. Nemůžu si ale být jistý, zda si je uvědomují i ostatní. Proto prosím každého aby respektoval následující výzvu:
Pokud jste mě kdokoliv, kdekoliv a kdykoliv zahlédl, tvařte se jako by jste mě neviděli a nikde o tom nemluvte. Nikde znamená opravdu nikde! Pokud jste již mluvili s někým, kdo tvrdí, že mě zahlédl, pokuste se ho přesvědčit aby o tom dále nikde nemluvil. Rozhodně to ale nedělejte přes mobil nebo internet.
Vyjímku samozřejmě tvoří osoby se kterými jsem dobrovolně v kontaktu. S těmi máme nastavená pravidla. Oni ví s kým a za jakých okolností o mě mohou mluvit. Ostatní žádám aby nikde nemluvili o čemkoliv, co by mohlo odkrýt lokalizaci mého pohybu nebo mé vazby s jinými osobami. Země a města ve kterých se pohybuji. Lidi se kterými jsem v kontaktu. Vše musí zůstat utajeno, pokud mám zůstat v bezpečí já i ti, kteří mi poskytují pomoc.
Nerespektování této výzvy se dá považovat za nezodpovědnost s možnými tragickými následky. V horším případě pak za jednání se znaky neakceptovatelného udavačtví.
Nebezpečný a ozbrojený
Na policejním webu je vedle mé fotografie u kolonek "nebezpečný" a "ozbrojen" uvedeno "ANO". A já to znovu potvrzuji. Ano jsem nebezpečný a ozbrojený!
Jsem nebezpečný! Představuji bezpečnostní riziko pro stabilitu kapitalismu. Systému, který menšině zajišťuje extrémní bohatství, privilegia a moc, zatím co většinu odsuzuje k chudobě a sociální nejistotě. K existenci podmíněné ochotou nechat se vykořisťovat šéfy a nechat se utlačovat byrokratickými i politickými manažery mizérie. Jsem nebezpečný pro kapitalismus a státy, které zajišťují jeho pokračování. Jsem nebezpečný, protože se spojuji ve společném boji s těmi, co chtějí s kapitalismem i státy skoncovat. Z pohledu policie jsem nebezpečný, protože se odmítám adaptovat na podmínky vykořisťování a podněcuji druhé aby se proti nim bouřili. Jsem nebezpečný, protože místo života na kolenou preferuji vzpřímený postoj. Za hranicí zákonů, ale s hrdostí. S důstojností tvora, který upřednostňuje radostnou logiku boje a zavrhuje mentalitu poddajnosti.
Jsem ozbrojený! Ozbrojený solidaritou, touhou po svobodě, odvahou i jinými zbraněmi. Neváhám tyto zbraně používat k obraně sebe i zájmů ostatních neprivilegovaných, které kapitalismus drží v mizérii, vykořišťuje je, mučí a vraždí. Policie by mě raději viděla neozbrojeného. Jinými slovy: nesolidárního, přizpůsobivého, rezignovaného a paralyzovaného strachem. Mají smůlu. Výhoda je na mé straně. Jsem ozbrojený, tedy solidární, optimistický a nespoutaný strachem.
Jsem stále silný a nezlomený. Čerpám energii ze solidarity anarchistických kompliců v různých částech světa. Se stejným zápalem se i já snažím být solidární s nimi. Poskytovat jim prostředky a pomocnou ruku. Energii, motivaci a sílu. Nejsem sám a oni nejsou sami. To nás drží při životě. To nám umožňuje jít kupředu.
Lukáš Borl – únor 2016
_______________________
poznámka: Prosím šiřte tento text všemi informačními a komunikačními kanály.
Posted: February 27th, 2016 under česky, General, zápisky buřiče.

Comments