Piątka anarchistów oskarżona w sprawie "Feniks 2"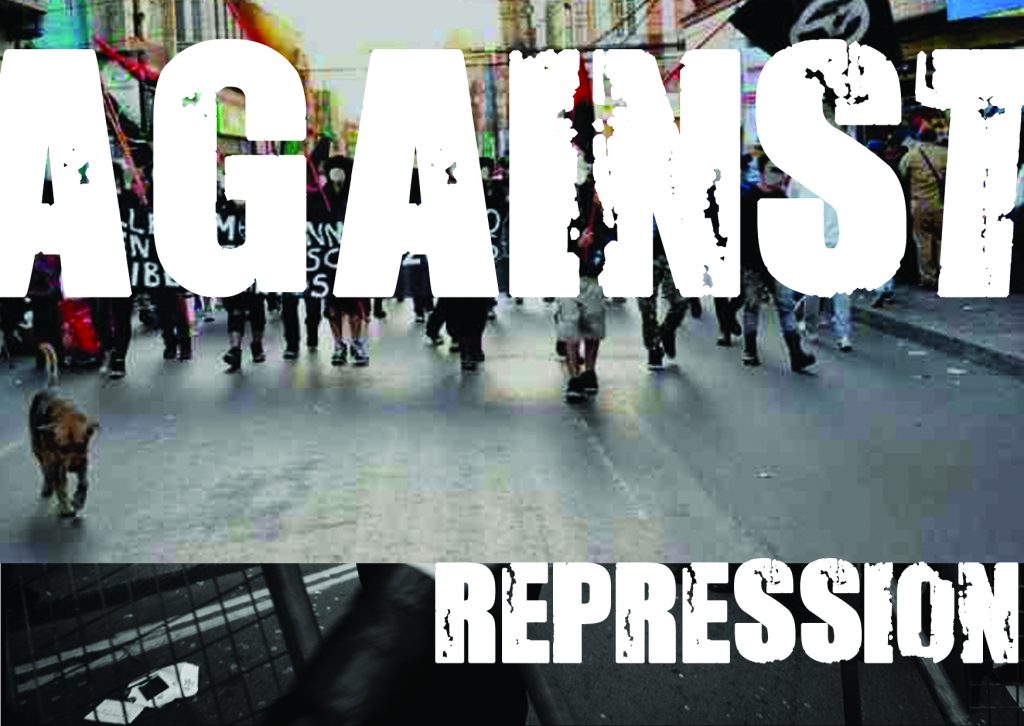 Było dość jasne, że wypuszczenie z więzienia Lukáša Borla nie oznacza końca innej kontynuowanej operacji Feniks. Dokładniej Feniks 2 czyli sprawy aresztowania Lukasa w związku z atakami przeprowadzonymi w Czechach przez Sieć Komórek Rewolucyjnych. Jednym z oskarżeń przedstawionych Lukasowi było zorganizowanie, wspieranie oraz rozpowszechnianie organizacji mającej na celu łamanie praw i wolności człowieka.

Policja jednak nie będzie miała łatwo z potwierdzeniem istnienia grupy w której znajduje się tylko jedna osoba. Nawet w terroryzmie potrzebne są przynajmniej 3 osoby, wie to każdy nowicjusz w akademii policyjnej. Członkowie jednostek policyjnych nie są liczeni jako część grupy! Dlatego władza chce by druga część Feniksa wypadła lepiej. Po "bezstronnym" sędzi w sprawie Feniksa 1 (pięciu anarchistom postawiono zarzuty planowania "ataku terrorystycznego" na pociąg ze sprzętem wojskowym), który przez 13 lat pracował w UOOZ (jednostka, która zinfiltrowała i później aresztowała tą grupę) i która z chęcią strzelałaby do uchodźców i nienawidzi Romów, oraz po wstydliwych przeprosinach dla Igora od ministra niesprawiedliwości, po tym jak dwa tygodnie temu "uniewinnił" go sąd najwyższy (nadal grozi mu procedura deportacyjna) policja wyszła by na frajerów gdyby nadal utrzymywała, że Borl wspierał grupę składającą się z niego samego.
Tak więc policja zmieniła bieg i wymyśliła plan. Do Feniksa 2 dodano 4 osoby. 9 czerwca policja uruchomiła postępowanie przeciwko 3 anarchistom i jednemu eko-aktywiście. Wszystkim przedstawiono łącznie 16 zarzutów, które zajęły aż 68 stron oskarżenia. Wygląda to jak kiepski żart, opiera się bowiem na tym co ktoś napisał w internecie kilka lat temu, jaką literaturę ma w domu i jakie ma poglądy. Wiemy jednak, że niestety są to jak bardziej poważne represje, chodzi o prześladowanie tej Piątki i że muszą oni szukać adwokatów, gdyż jak najbardziej serio mogą trafić do więzienia.
Wyrok jaki zapadł przed kilkoma dniami w Akwizgranie przeciwko anarchiście, którego skazano na 7,5 roku więzienia pokazuje, że wszelkie przeprosiny ze strony ministra sprawiedliwości (przesłane do Igora) są tylko strategicznym ruchem mającym legitymizować represje, kontrolę i ucisk, uderzające w innym miejscu. Żadne państwo nigdy nie uzyska naszej aprobaty.
Solidaryzujemy się z oskarżonymi w sprawach Feniksa 1, Feniksa 2, z warszawską Trójką, anarchistami skazanymi w Achen i wszystkimi buntownikami, którzy zostali wtrąceni za kraty. Nasze serca wypełnia pragnienie wolności.
https://antifenix.noblogs.org/
Posted: June 12th, 2017 under General, polski.

Comments