Lukáš Borl: Pozdrav z cely č. 405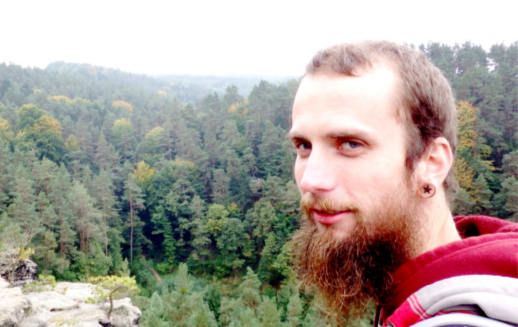 První zpráva od uvězněného anarchisty Lukáše Borla… Lukáš posílá poděkování a solidární pozdrav z cely číslo 405 všem, kdo se zůčastnili hlukové demo před věznicí. "Budu určitě šťastný, když takové akce budou pokračovat. Rozhodně to má význam." "Taky se snažím tady vyjednat veganskou stravu a zatím bez úspěchu.

Nevzdávám to a budu to hrnout dál. Budu o tom průběžně informovat. Určitě ocením nějaké druhy tlaku zvenku na vedení věznice. A samozřejmě vítám i další projevy solidarity. Prostředky a načasování ať volí každý sám. Nebudu nikomu říkat co má/nemá dělat. Ať to každý zváží, věřím, že většina lidí ví, jaký druh solidárních akcí uvítám. Když se mi něco nebude líbit, vyjádřím se k tomu."
K okolnostem svého zatčení píše následující: "Všechno se semlelo tak nečekaně a rychle. Chytili mě v Mostě, ve městě, kde bylo dost riskantní se pohybovat. Možná budete považovat za hloupost, že jsem do toho města vůbec vkročil. Jenže dlouhodobá odloučenost od blízkých lidí a touha kontaktovat je mě nakonec dovedly k tomu to risknout a doufat, že navážu kontakty a policie mě nechytí. Nešťastná kombinace událostí ale všechno podělala. V policejním autě, co mě náhodou míjelo seděl policajt, který mě moc dobře zná. Je to kluk, co se mnou chodil do školky a na základku. Prostě zasraná smůla. Hned věděl, kdo jsem. Ale jak se ukázalo (po kolikáté už???), tak člověk v uniformě, a s mocenským postem rád využije svou moc k ponížení druhých. Osobní vazby a kamarádství z dětství šlo stranou. Prostě chladně uposlechl rozkaz a zatkl mne, i když to dělat nemusel.
Z týhle věci je mi na blití, když na to myslím. Celé se mi to ještě zkomplikovalo tím, že jsem se snažil ze situace dostat tím, že jsem použil občanku polského občana, která byla v evropské databázi hlášená jako ztracená. To mi jistě budou chtít připočíst ke všemu z čeho mě chtějí obvinit."
Pokud chcete Lukáše také pozdravit nebo ho jakkoliv podpořit, zde jeho adresa:
Lukáš Borl 1.3. 1982
Vazevní věznice Litoměřice
Veitova 1
412 01 Litoměřice
Posted: September 13th, 2016 under česky, General, z vězení.

Comments